Tonight Alive from Sydney, Australia have quietly been planning their return with the announcement of their 3rd studio record 'Limitless' and have released dates for the first leg of their Limitless World Tour.
'Limitless' follows on after the success of their two studio albums 'What Are You So Scared Of?' and 'The Other Side', and there has been much excitement and anticipation for the return of Whakaio Taahi,  Cam Adler, Jenna McDougall, Jake Hardy and Matty Best.
"'Limitless' is a record that is just as much about redefining boundaries as it is about challenging the illusory concept of boundaries itself. Our mission in both the song writing and recording process was to dissolve all restriction and repression of the mental, physical and spiritual; and grant ourselves an opportunity to be expressive at our highest capacity.
Following an emotional reaction to our 2nd record 'The Other Side' and the healing of its touring cycle, we found the clarity to explore a newfound, centred version of ourselves where creating something meaningful and everlasting was of the highest importance.
We tore away every formula, structure and safety net we knew to embrace a complete unlearning and evolution. This record shares our journey of harnessing personal power and acts as the long awaited answer to the questions of our previous records."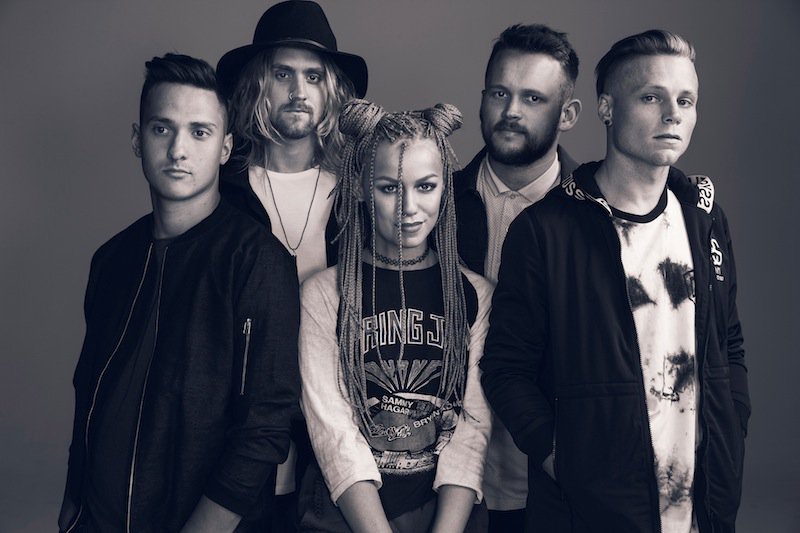 Better yet, along with the new album announcement and tour dates for the new year, Tonight Alive have also gifted fans with a music video for new track 'Human Interaction'.
'Limitless' will be released on March 5th and will be touring the UK on the following dates in February 2016:
18th – London O2 Forum, Kentish Town
19th – Manchester O2 Ritz
20th – Newcastle University
21st – Glasgow O2 ABC
23rd – Portsmouth Pyramids Centre
24th – Bristol O2 Academy
26th – Birmingham O2 Institute
Tickets go on sale at 9am on November 6th and can be purchased from http://www.tonightalivelimitless.com/
Check out the new music video for 'Human Interaction' below: